Our Team
Staff/Consultants
Our staff and consultants work together in a team approach to enhance quality and performance throughout each project. To begin with, each project is evaluated to determine which disciplines and specialist are required. Our chosen Project Manager then selects a team of professionals that can best respond to the dictates of the project. The project benefits from the different influences and disciplines of the staff and consultants selected. Using this approach, the project team can offer a broad range of talent not usually available from one source, and has contributed to our development.
Brenda Alford, MSW, CGMS, President and Executive Director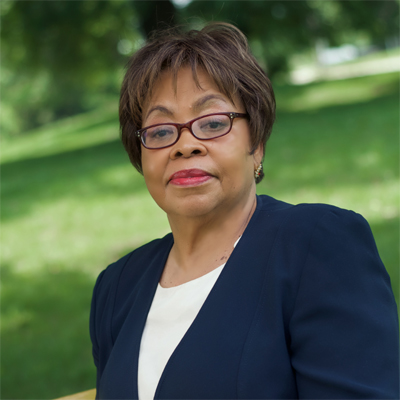 Ms. Alford has 20 years' experience in the public, private and non-profit sectors in government and private grants/contracts management, project management, program development, research and evaluation, fundraising and interagency public-private partnerships. She brings technical expertise as a proven project manager that advances regulatory compliance, grants procurement/planning, web-based technologies, strategic planning/development, relationship building, environmental policy and effective communications.
She has served as a federal grants project manager, providing oversight for a $300 million federal grants portfolio for the administrative unit awarded to universities and major research organizations. Played a key role on the agency to develop and enact new policies, oversee and streamline full-cycle grants processes, and interpret regulations (2 CFR 200, A-102, 2 CFR 215, 2 CFR 225, 2 CFR 220, 2 CFR 230). Delivered expert advice and counsel for the development of grants policy and program plans, and mentor team members regarding grants and procedures consistent with the agency and federal regulations.
As Director of the nonprofit, Institute for Faith-Based Development, she utilizes career experiences in proposal writing, grants management, program implementation, monitoring and evaluation, financial and human resources management. Develops programs for faith-based and community-based clients that serve youth and young adult populations in the areas of economic development, substance abuse, HIV/AIDS, parenting/child care, criminal justice, health care, and career development.
Ms. Alford was Executive Director for Contemporary Management Community Development Corporation a nonprofit 501(c) (6) organization promoting comprehensive community economic development by stimulating business development, community empowerment and nurturing business owners in a way that reflects the diverse populations in Silver Spring and Takoma Park, Maryland.
Served as a Consultant with government agencies and private foundations for grants, contracts and cooperative agreements, evaluating over 5,000 proposals competing for over $5 billion. These grant reviews have been in the areas of supplemental security income and support services, safe and drug-free schools, child abuse and neglect, substance abuse prevention, mentoring, employment development for TANF recipients, research and evaluation, community health, smoking and health, family support administration, foster care, head start, youth mentoring, runaway and homeless youth, pediatric AIDS, business/economic development, developmentally disabled, juvenile justice, youth development, higher education, HIV/AIDS, food and nutrition, environmental health, medical treatment, drug elimination in public and Indian housing and mental health.
She was formerly President and Director of the Association of African American Women Business Owners, a national trade association. During her service to the organization, she has managed training programs for over 20,000 business persons, developed collective buying opportunities, matched businesses with over $40 million in contracting opportunities, assisted in obtaining loans and expanded local businesses into national markets.
She has earned a Masters of Social Work Degree from the University of Pittsburgh, Bachelor's Degree in Sociology from Tennessee State University and is a certified grants manager by the National Grants Management Association.
The reputation of our organization is based upon maintaining high performance standards with dedicated commitment to excellence for our respective clients. The commitment to our clients is evidenced by a complete and unconditional guarantee of our services. We pledge to uphold these characteristics and to continue excelling in each endeavor engaged.
Our staff has utilized their nonprofit and project management skills to successfully compete for grants/fundraising in the private, foundation and public sectors. Our future growth is promising due to our sound track record of service, understanding of the business marketplace and commitment to clients.
Memberships:
| | |
| --- | --- |
| National Grants Management Association | The Nonprofit Centers |
| Grant Professionals Association | Blacks in Government |
| National Contract Management Association | Federally Employed Women |